August 2021 saw me reading many more books than I had anticipated. Some were re-reads, some were fiction and some were for information. One was all three.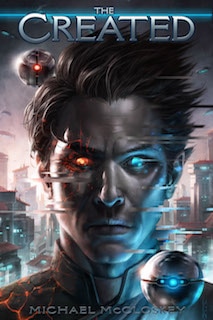 The Created
McCloskey's The Created is a fictional book that I re-read for information. Re-reading2 can be useful as it allows us to "read past the plot" since we're no longer wanting to solely know "what's next". Re-reading allows us to dig deeper into the text, looking for more details and asking more layered questions than on the first pass.
On the surface, The Created is a short science fiction story about a rich and powerful guy who gets murdered, is resurrected and then seeks some revenge. But it's also about AI, autonomous agents and bots, encryption, hacking, extraterrestrials, shared memories and reconstructing an identity and the personality that goes along with it.